Welcome to the Memphis Chapter
of the Appraisal Institute!
We are a local chapter with 75 active members throughout the Memphis/West TN market. You will find this web site helpful in getting to know who we are as well as keeping up to date on our local meeting schedules, social events, and educational offerings. Take a moment to explore our web site and find out what else it offers. We look forward to hearing from you and meeting you at one of our local events.
Contact the Executive Director at Chapter Support Services with questions about the Memphis, TN Chapter of the Appraisal Institute:
Susan Evans
901-218-0782 Telephone
P.O. Box 172265
Memphis, TN 38187
admin@chaptersupport.com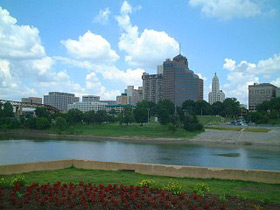 BOARD OF DIRECTORS MEETING - April 24
3:00 pm, MAAR Conference Room
CHAPTER MEETING- May 1
Noon, Chickasaw Country Club. Speaker is David French with Memphis Brand Initiative. 2020 Election vote at this meeting.
EDUCATION - May 21, 2019
Evaluating Commercial Leases: The Tenant and the Terms Both Matter
7 hours CE - registration available soon!
AI RELIEF FOUNDATION SEEKS DONATIONS - PLEASE HELP

The Appraisal Institute Relief Foundation (AIRF) is a not-for-profit organization that provides emergency financial assistance to those who have experienced a disaster or emergency that has left the recipient in a state of financial, physical or emotional distress